To:

Prof Pamela Zibuyile Dube, CUT Vice Chancellor and Principal; Dr Sally Dzingwa, CUT Registrar and Ms Margaretha Mhlabathi, CUT Assistant Registrar: Assessments and Graduations.
Tell CUT Management to allow all eligible students to graduate.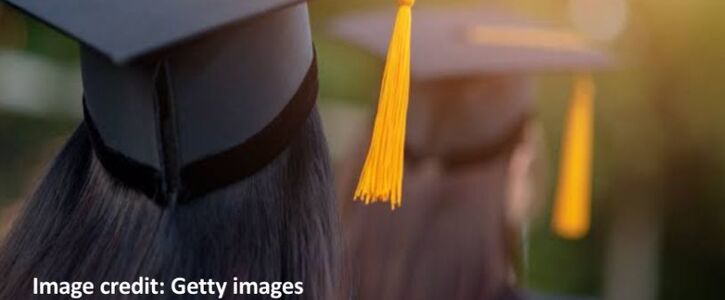 1) Postpone 2023 Spring Graduation Ceremony to October.
2) Update the Graduation list to include all qualifying students.
3) Allow Welkom Campus Graduates to have their own Graduation Ceremony.
Why is this important?
Over 500 students of the Central University of Technology who are due for graduation in the 2023 Spring Graduation Ceremony won't be graduating. On the 10th of August 2023, the institution released a graduation list that has only 29 students, leaving over 500 other students behind. The university claims that these students were excluded from the list due to them not submitting certified copies of their identity documents and matric certificates. The university usually publishes a preliminary list that informs with outstanding documents to upload them, well this time it wasn't done. The very same institution that was quiet about the graduation until 10 August, is not willing to update the list or even guide its students on what to do. It is surprising that documents like IDs and Matric certificates are among the outstanding documents at final year, whereas they are a requirement when applying to the institution. It matters not to the institution that the excluded students, who are the majority by the way; worked hard to get to this moment. These are students whose families are eagerly waiting for their qualifications to better their livelihoods. This act by the Central University of Technology doesn't favour a poor black young person whose only hope at a better life is their qualification.
On the same day, the graduation date was published. Majority of the institution's students are from low-income communities and studied using NSFAS funding, the 1st of September 2023 is a ridiculous date. How are black students from poor families expected to prepare for graduations within 21 days? Instead of celebrating this well deserved moment, students that are eligible for graduation are in distress due to the institution's incompetence and financial constraints that come with the graduation ceremony.
A number of students have taken to the university's student-created Facebook group to voice their dissatisfaction about this. Some say they won't be able to attend the ceremony because they won't be able to afford the graduation regalia at such a short notice, most want to know what is going to happen with them because they are not on the graduation list, students of the Welkom campus are complaining about the distance and costs involved in getting to the venue. Who is this graduation actually for if it is inconvenient for graduating students to attend? As a student of the institution affected by this, I'm convinced that the university does not care about its students and alumni.
This is a call to all CUT registered students to disrupt this ceremony and the students who are on the list to boycott this graduation. No student should be left behind. If they can do it to these students, they can do it to you too. Sign this petition and give a black student from a low-income community a chance to attend their graduation ceremony.
References
[1] https://www.cut.ac.za/events/cut-spring-graduation-ceremony-2023
[2] https://www.cut.ac.za/graduate-list
[3] https://southafricaportal.com/cut-graduation-ceremony/
[4] https://www.facebook.com/groups/28278289488/