To:

ORTDM Executive Mayor - Nomakhosazana Meth
Declare OR TAMBO hailstorm affected areas as distaster areas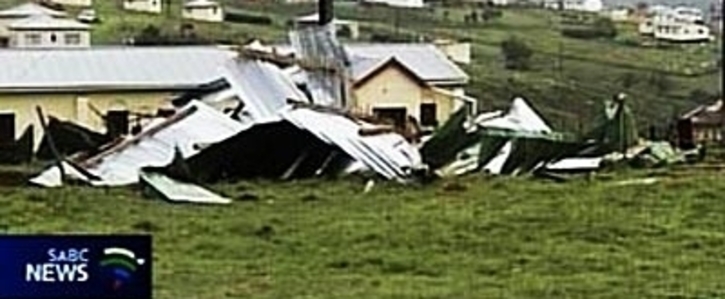 Dear Mayor
We the communities affected by the flash Hailstorm in the OR Tambo District Municipality call on your office to declare them as disaster areas and offer the expected assistance. We further call on your office to help the Qweqwe community rebuild 2 of their schools Qweqwe SPS and Zamukulungisa SSS that are partially destroyed by the hailstorm.
Why is this important?
On Monday the 2nd of January 2017, a number of areas including the Qweqwe, Payne, Zimbane, Maqhinebeni, VIdgiesville, Mqanduli and the surrounding areas were hit by a severe hailstorm which left many desitute and homeless [1].
Homes, schools and churches were severely damaged and a number of people were rushed to hospital with injuries.
During this time of the year this kind of weather uis expected and it is deeply worrying that everytime our Municipality is caught off guard with no contingency plan. We know that it is norm for Disaster Management to delay responding to these disasters even though they have a set budget for such. This is evident even in this case, there has not been any statement issued to declare or any information to give guidance to the affected communities like a toll free number or contact offices/persons
We however, commend the Department of Health for being visible and issuing a media statement going as far as offering assistance to those injured.
[1] Lightining strikes Seven people in Mthatha, Jenni Evans, News24