To:

Minister of Health, Dr Joe Phaahla, Minister of Finance, Enoch Godongwana
Demand better mental health services for our children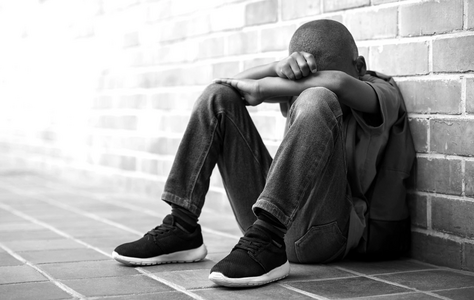 Millions of children around the country are struggling with their mental health, yet only 1 in every 10 children with a mental disorder is able to access care.
We, therefore, call on the Minister of Health, Dr Joe Phaahla, to close the treatment gap and prioritise child and adolescent mental health services. This includes allocating the resources needed to give effect to the 2003 National Policy Guidelines for Child and Adolescent Mental Health (CAMH) and upholding the Department's commitments to:
1. Radically increase the number of facilities offering CAMH services
2. Ensure these services are private, confidential and open at times that work for children and adolescents
3. Involve young people in the design of child- and adolescent-friendly services
4. Develop a set of children and adolescent mental health service standards to facilitate monitoring and evaluation
5. Invest in the training, supervision and support of health workers at primary levels of care so that they can screen and treat children with common mental disorders and refer those requiring more specialised care
6. Scale up specialized training of child psychiatrists, child psychiatric nurses and psychologists and social workers
7. Establish provincial leadership and ringfenced budgets to drive the implementation of CAMH services on the ground.
These failures speak to the systemic neglect and under-resourcing of CAMH services and constitute a violation of children's rights to dignity, equality and quality health care – and their right to protection from maltreatment, neglect, abuse or degradation.
Why is this important?
Children in South Africa face extraordinarily high levels of adversity that increase their risk of developing mental health problems:
- Two-thirds of children (63%) live below the upper-bound poverty line.
- Nearly one in two children (42%) have experienced violence, including physical violence (35%) and sexual abuse (35%). In some communities such as Soweto, 99% of children have either witnessed or experienced violence in their homes, schools and/or communities.
It's therefore not surprising that more than 1 in 10 children in South Africa have a diagnosable and treatable mental disorder. This includes neurodevelopmental disorders such as ADHD and autism as well as depression, anxiety, post-traumatic stress disorder, conduct, learning and substance-use disorders.
And COVID-19, conflict and climate change are placing increasing pressure on young people's mental health.
* WHY SHOULD WE CARE ABOUT CHILDREN'S MENTAL HEALTH?
Mental disorders in young people not only cause distress for children and their families. They interfere with children's ability to function in everyday life.
Without adequate support, children may struggle at school with higher rates of absenteeism, grade repetition and dropout, undermining their education and economic prospects. Others may start to self-medicate with substances or resort to self-harm to cope with their symptoms, or they may channel their anger and distress outwards through disruptive, harmful, and, some instances, criminal behaviour.
In this way, our failure to support children's mental health ripples out across their lives - and across generations.
Fifty per cent of all mental disorders begin before the age of 14 years. So we need to intervene early in childhood and adolescence to break the cycle of violence, poverty and poor mental health.
* WHY ARE CHILD AND ADOLESCENT MENTAL HEALTH SERVICES IN CRISIS?
There are only 15 child and adolescent psychiatrists working in the public health system. In most communities, mental health services for young people are simply unavailable - leaving 9 in every 10 children with a diagnosable mental disorder unable to access treatment.
Few health facilities have dedicated facilities for children and adolescents with acute mental illness. As a result, adolescents are kept in adult wards where they may be exposed to adult psychiatric patients and assessed by staff who lack the appropriate skills and expertise.
These problems are rooted in government's failure to allocate adequate resources to mental health services and violate children's rights to mental health care.