To:

The Presidency
Recall South African Ambassador to Israel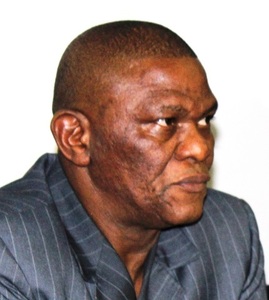 We, the undersigned, call on the South African presidency to recall Ambassador Sisa Ngombane from his position as South African Ambassador to the State of Israel.
Why is this important?
Leigh Ann Naidoo put her personal safety at risk in taking part in the Freedom Flotilla initiative: she did so in order to draw attention to the ongoing humanitarian crisis caused by Israel's blockade of the Gaza strip and in an attempt to deliver hope to this beleaguered population.
Leigh Ann, with the rest of the crew, was effectively kidnapped by Israeli forces. Despite ongoing appeals to the embassy to provide consular assistance Mr Sisa Ngombane claimed - until the very day of her release (negotiated by lawyers) - to be unaware that she was in detention.
This dereliction of duty left a courageous South African activist vulnerable to the whims of a military force that routinely maltreats, humiliates and tortures prisoners.
Such negligence was only aggravated by Mr Ngombane's behaviour at Leigh Ann Naidoo's Press Conference where instead of condemning the illegal interception of the Zaytouna-Oliva, the kidnapping of the activists and the inhumane siege on Gaza, Mr Ngombane decided to discuss the three teenagers kidnapped in The West Bank in 2014. The kidnapping and subsequent murder of these teenagers was notoriously used by Israel to justify its attack on Gaza - an attack which led to the death of over 2000 Palestinian civilians, 550 of whom were children.
While the government PROCLAIMS its support for the Palestinian people, it will obviously ACT in a manner that works to perpetuate their suffering if those in positions of power privately sympathise with Israeli abuses.
For the government to be consistent with its own policies, as well as with the will of the majority of South Africans who hold - as Mandela did - that our freedom is incomplete without the freedom of the Palestinians, we ask for Mr Ngombane to be recalled.