To:

Nomagugu Simelane-Zulu KwaZulu-Natal Health MEC
Demand for MEC Simelane-Zulu to supply Hormone Replacement Therapy at King Edwards VIII Hospital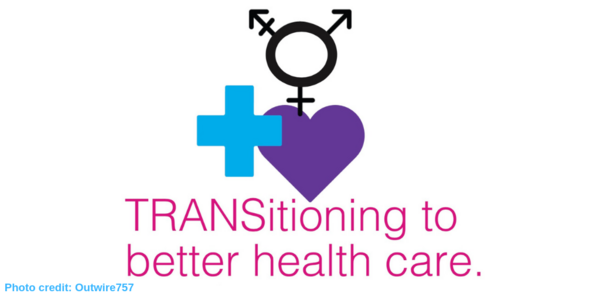 • Allow for distribution of these hormones to be available at King Edwards VIII Hospital.
• Maintain the supply of hormones needed by persons that want or need to undergo Hormonal Replacement Therapy at King Edwards VIII Hospital.
• Provide trans-sensitive health services.
• Counsel transgender and gender non-conforming people about their health needs and provide adequate advice and referral.
Why is this important?
KwaZulu-Natal is South Africa's second most densely populated province [5]. King Edward VIII Hospital is a tertiary level hospital providing services to the whole of KwaZulu-Natal and parts of the Eastern Cape [6].
The hospital currently does not offer any transgender programs with free distribution and access of hormones. Our objective is for them to do so by making it accessible to people as it currently only available in two provinces (Gauteng and Western Cape) in South Africa.
Transgender people are defined as those whose personal identity and gender does not correspond with their birth sex [4]. Implementation of gender-affirming services proves to be scarce and difficult in our country [2]. Section 9 of the Constitution prohibits discrimination, among others on the grounds of gender [1]. The Alteration of Sex Description and Sex Status Acts (2003) corresponds with our constitutions laws which permits one to change the sex description on their birth record under certain circumstances [4].
Hormone replacement therapy (HRT) acts as a very vital part for transgender people to feel more like themselves. Since transgender men and woman will never be able to produce these hormones naturally, HRT is a lifelong treatment that needs to be used recurrently, similarly to chronic medication. People take either the hormone Oestrogen or testosterone with other drugs to help them attain the physical characteristics that society ascribes to the gender they identify with. Examples of this treatment include the development of breasts for transgender woman by taking the hormone Oestrogen whilst Testosterone aids masculinity advances for transgender men [3].
Trans South African you-tube Vlogger Glow Mamiii shares her personal journey on the struggles of gaining access to HRT. She began seeking treatment at Chris Hani Baragwanath (Soweto) but was told she would have to wait 3 months for them to administer the HRT. She then opted to seek treatment from a private doctor which not many people can afford as medical aids don't cover gender-affirming treatments such as HRT and surgeries. She reveals her struggle of finding a trans-friendly private practitioner as well as her personal details regarding the bodily changes, psychological and emotional distresses she experienced on HRT [7]. During her psychiatric consultations and psychotherapy meetings she speaks out against being diagnosed with gender dysphoria as transgenderism is classified as a gender dysphoria disorder [8]. Johannesburg based media-advocacy organization Iranti published a press release from the World Health Organization which removes mental illness from Trans Diagnoses [9].
Medical aid schemes don't cover gender-affirming treatments such as HRT and surgeries as they are considered "lifestyle choices" which leaves trans people with the burden of covering these costs [1]. HRT can cost up to R800 a month adding up to almost a quarter of a million rand on medication [3]. 15% of transgender people are living in poverty compared to 4% of the general population. 19% of transgender people report lacking any form of health insurance including medical aid [6].
Studies show that access to gender-affirming treatment helps reduce thoughts of self-harm and suicide among transgender people.
The only public hospitals that offer trans-specific healthcare services in South Africa are [4]:
• Chris Hani Baragwanath (Soweto)
• Steve Biko (Pretoria)
• Groote Schuur (Cape Town)
• Helen Joseph (Johannesburg)
Treatments are often limited and dependent on how close you live to the facility and the lengths of their waiting lists. The treatment entails regular check-ups and to ensure correct dosage. Withdrawals from HRT lead to severe psychological and emotional distress like gender dysphoria, depression, anxiety and fatigue.
[1] https://www.2oceansvibe.com/2018/10/26/healthcare-medical-aid-and-the-transgender-struggle-in-south-africa/
[2] https://bhekisisa.org/article/2018-10-26-00-tips-for-finding-a-trans-friendly-healthcare-provider
[3] https://bhekisisa.org/article/2018-10-26-00-the-high-cost-of-being-yourself-transgender-healthcare-and-private-medical-aids
[4] https://www.sowetanlive.co.za/s-mag/2019-04-05-conversations-transgender-healthcare-in-crisis/
[5] https://www.southafricanmi.com/population-density-map.html

[6] http://www.kznhealth.gov.za/kingedwardhospital.htm
[7] https://youtu.be/WXYiZK0l6mc
[8] https://youtu.be/CpCwS177WhU