To:

Zimbabwean Government
Solidarity with #ThisFlag #FreePastorEvan stop police brutality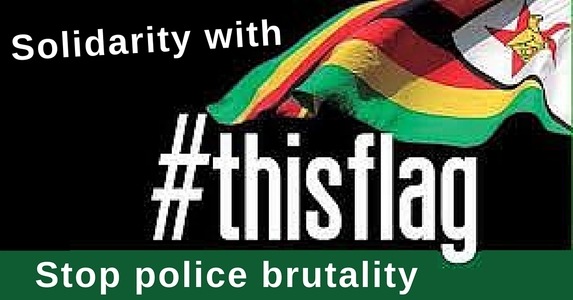 South Africa will not forget how Zimbabwe supported our struggle against apartheid, and our sisters and brothers in Zim continue to struggle with the legacy of colonisation to this day. We know activism is critical for both our nations to confront the challenges we face, but the brutality, oppression and arrest of citizens we are seeing goes against the values the forged both our nations. We call on Zimbabwean authorities to bring an end to police brutality and intimidation. Zimbabwe, listen to the cries of the people.
Why is this important?
As South Africans, we have a limited understanding of the complex issues facing Zimbabwe, but what we do know is that the struggle against injustice and inequality cannot prevail if citizen voices are silenced.
Last week's national stay-away and subsequent protests in response to government corruption, wage disputes and import and export bans, among others, have been met by severe police brutality, the intimidation and arrest of journalists and protesters and internet censorship. Pastor Evan Mawarire, who has been leading the #ThisFlag movement, has also been arrested and charged with inciting violence and disturbing the peace.
We can no longer remain silent about the conditions facing our brothers and sisters in Zimbabwe. Lets stand together and support the demands of the #ZimShutDown2016 and #ThisFlag movements. Sign and share this petition as a show of African solidarity!