To:

Panyaza Lesufi MEC of Education , Gauteng Department of Education
Tell Panyaza Lesufi to remove any hair policies in Gauteng schools that are discriminatory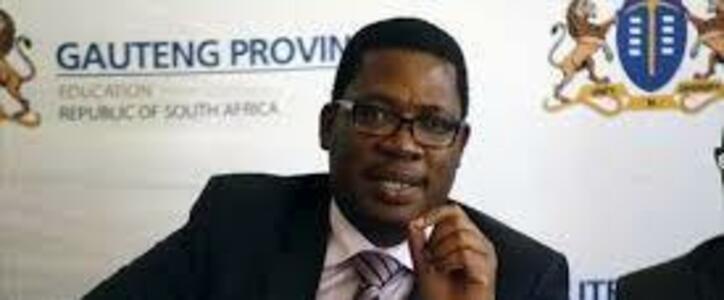 Based on the lived experiences of black girls in schools in the Gauteng Province:
We demand for the MEC of education Mr Panyaza Lesufi to implement policies that ensure that black girls and their identities are protected and embraced in schools around the province. Schools that fall under the education department of Gauteng have been making headlines since 2016, the perfect example being Pretoria Girls high school where black pupils' dignity was violated because of the way their natural hair looked like[1] another example is Hyde Park High School where a grade nine pupil faced detention because a teacher said her natural hair was "distracting" [2].
The question is; Why does the department only respond when these issues are thrust into the spotlight through the media and social media platforms? There really hasn't been a big change in most schools around Gauteng even after the incidents mentioned above have occurred 3 years apart from each other.
With the MEC being reinstated we are hoping that the hair policy issue gets solved once and for all, with ensuring that any policies that are discriminatory to pupils natural hair are removed.
Some schools still aren't accepting of everyone's natural black hair, dreadlocks, braids and afros. Some schools even go as far as classifying black hair as "wild", "big" or "foreign". An inspection of some schools' codes of conduct show that there are still bans on Afros, dreadlocks and braids. These schools include
among many [3]:
*Benoni High in Ekurhuleni, east of Johannesburg;
*Andrews Academy in Johannesburg;
*Jeppe High school for Boys in Johannesburg;
*Jeppe High school for Girls in Johannesburg; and
*Greyville Primary in Johannesburg
The MEC needs to consider the fact that as much as hair may seem like a minor issue it can actually discriminate against the human rights of pupils. The SGB's of schools around Gauteng need to agree to consultative processes which include removing any discriminatory policies that are against natural hair. One of the functionality tools for the SGB according section 1(b) of the functionality tool [4] is for the SGB to adopt a learner code of conduct as well as dealing with cases of learner misconduct. The consultative process has to happen with immediate effect. In 2017 a school in Kempton Park called Windsor House academy was given a deadline by the MEC Mr Panyaza Lesufi to change school policies [5] and it would be a great thing if these deadlines trickled down to every school in Gauteng. As soon as these policies are removed they should be reviewed on a 2 year basis to ensure that the rules are still being followed.
Why is this important?
Schools are institutions of learning and not only learning about modules placed in curriculum's but also raising and emphasizing the importance of self-discovery and identity. Students need to learn more about themselves as well as their cultures and then teach others about it. When we teach young black girls that their hair has to be changed so they can suit a certain school culture what are we teaching them about themselves and how they were born? Schools should embrace the black culture and not try to change it.
Most of these schools implemented their hair policies way before African black children were allowed into the then-White-only schools so they are not very inclusive of the black culture and the way African hair grows.Were the hair policies of schools reviewed after Apartheid and changed to suit everyone's hair needs?
Each school can have different policies and school cultures as long as black pupils do not feel like they are being prejudiced against how they look as Africans. Schools need to also enforce educating themselves on African black cultures and how the African hair grows if they continue to enforce hair policies.
[1] Pretoria Girls High pupils were victims of racism-MEC, Lizeka Tandwa for News24, 2016/12/03
[2] Gauteng High School embroiled in natural hair scandal, Silindelo Masikane for the eNCA, Monday 11, March, 2019
[3] Several State & Private Schools have bans on Dreadlocks. Afros and braids, Prega Govender for Mail & Gaurdian, 02, September, 2016
[4]School Governing Bodies: Play your part, Department of basic education 2019
[5] Lesufi gives Kempton Park school deadline to change hair policy, Nation Nyoka for News24, 25/07/2017
How it will be delivered
A call to to SGB bodies to intentionally conduct a consultative process inclusive of learner opinions establishing a NATURAL HAIR POLICY for schools.
Utilize social media platforms like twitter and Facebook to deliver the signatures as well as emailing them to the MEC's office. #NaturalHairPolicyInAllSchools hashtag on twitter and Facebook to spark the converstaion.