To:

Finance Minister Enoch Godongwana
Treasury did big sugar businesses influence your decision?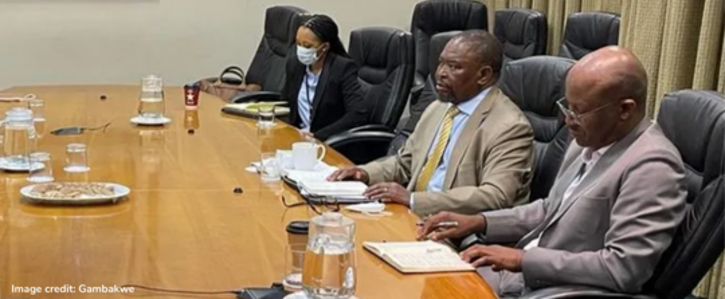 Finance Minister Godongwana announced a tiny increase to the sugary drinks tax known as the Health Promotion Levy (HPL) in his February 2022 budget speech. But at the last second, National Treasury reversed this decision. We want answers!
Why is this important?
On the 1st of April, the day the HPL increase was to start, Treasury issued a statement postponing the increase [1]. Treasury did not justify this last-second decision, which has raised concerns about what evidence was used to make this decision. Did Treasury choose to put profits before health by agreeing to the demands of the sugar industry?
The sugar industry has a conflict of interest when it comes to the sugary drinks tax. That's why it is important Treasury reassure the public that the sugar industry did not influence their decision. The sugar industry has used its power and resources to attack the sugary drinks tax [2].
HEALA has called on Treasury to provide the research and information that was used to make the decision to delay the HPL increase by a year. HEALA has also called on Treasury to confirm whether they engaged with the sugar industry and its associates. If so, in the interest of transparency, Treasury must share meeting minutes and records of engagements and communication with industry.
But Treasury has refused to respond to HEALA. The organisation had to resort to submitting a Public Access to Information Act (PAIA) application, but the deadline to respond has come and gone.

But if enough of us come together, we can turn up the public pressure on Treasury to be transparent and accountable when it comes to decision-making processes which greatly impact the health of millions of people in South Africa.
[1] Media Statement: Release of Revised Draft Rates and Monetary Amounts and Amendment of Revenue Laws Bill. National Treasury. 1 April 2022.
[2] Well-conceived sugar tax needs further strengthening to save lives of millions. By Mikateko Mafuyeka and Petronell Kruger for Daily Maverick. 22 September 2022.