To:

The department of mineral resources
We demand the department of mineral resource to rehabilitate the tailing dump of snake park soweto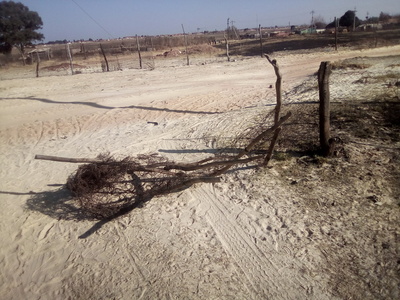 We call upon the department of mineral resource to publicly commit to rehabilitate the tailing mine dump in snake park soweto . The department must do this by :
*Cleaning up all polluted areas
*Free health screening
*Ensuring water treatment plants are adequate to prevent decanting .
* Monitor degrees of contamination and improving control of run-off and seepage from the tailing
The department should also assist with determining the toxicity of the radioactive heavy metals associated with the mine tailing dump. include rehabilitation the buffer zone with suitable vegetation and tree planting to minimize exposure and risk of contamination in accordance with the rehabilitation plan by the mining company.
The department should act immediately to address the on going threats from the tailing dump. It should develop a more complete solution to prevent future harm . It must restore the dignity and wellbeing of the community of snake park according to the :
Air pollution prevention act (act 45 of 1996) , the national environmental management act (act 107 of 1998) and the minerals act ( act of 1991) [1]
Why is this important?
The tailing dump contains highly radioactive chemicals like uranium, which can break down into radon gas. This can cause lung cancer , miscarriage and organ failure. our community is exposed to this radioactivity everyday giving us a short life span. Mbali Zulu a 35 year old woman she is a mother who gave birth to a child with cerebral palsy, her child was born with deformities and mental disorder. Her child cannot talk or take her self to the toilet ,she has to buy nappies for the rest of her life. She took her child for adoption because she only survives with grant money and it was not enough for her and the baby.[2]
They are many children with cerebral palsy in our community .This is because if a pregnant woman swallows or breathes in radioactive materials , these may be absorbed into her blood stream. from the blood they may pass to the umbilical cord or near the womb and expose the fetus to radiation.[3]
Many children are inclined to show symptoms of asthma like having a wheezing chest along with a running nose. The is a higher prevalence of asthma symptoms ( 21,9% and 32,9%) compared to the studies of Vusimuzi (south african national medical research council) [4]
Durban roodepoort deep mine began operations more than a century ago in 1895. DRD gold mine sold the tailing dump to mintails limited mine in 2007. Mintails limited assumed full responsibility for its environmental management and rehabilitation. At that time the dump infrastructure was sound and fully contained it did not cause any pollution. In 2010 mintails limited did not maintain the dump, its infrastructure began to fail. Dust and water effluent began to occur. Because mintails limited is now liquidated.
It is now within the powers of the department of mineral resource to allow and direct for the rehabilitation of the tailing dump in snake park soweto.

[1] water research commission report no 100/02/03 (guidance for rehabilitation of contamination of gold tailing dam foot print)
[2]https://youtu.be/0xIVCeIFmLw
[3] bench-marks.org
[4]www.theconversation.com
[5]james duncan/adviser james [email protected]