To:

Hubert Mathanzima Mweli - Director General of Department of Basic Education
Mweli, Make Gender and Sexuality Studies Compulsory in teacher training programs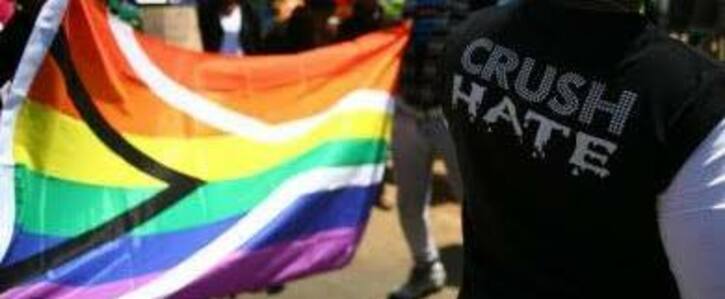 We call on the Director General (DG) of the Department of Basic Education to commit to introducing Gender and Sexuality Studies as a compulsory workshop/ training program for current Life Orientation teachers in South African primary and high schools and eventually, make it compulsory for all teachers to undergo retraining about these topics.
As we celebrate the LGBTQI community in the month of June, it's simply not enough to raise "awareness" on LGBTQI rights enshrined in the constitution as well as colorful "Pride" walks across the country. It is time for the government to take active steps in ensuring that gender neutrality, sex education and concerns of the LGBTQI+ community.
Teachers need to be able to engage with the above mentioned subject matter so as to educate and create gender neutral and intersectional learning environments for all.
Why is this important?
Karabo Mafolo of the Daily Maverick reports that "In a 2016 report, the LGBTI organisation OUT LGBT Well-being, reported that 51% of transgender people had experienced discrimination in their education life."
This year, there was an mass hysteria about the new curriculum introducing "masturbation" as part of the new Life Orientation curriculum for grade 4 according to a misleading article by Prega Govender in The Sunday Times, 12 May 2019. This sparked the conversation on social media platforms where the concern wasn't necessarily the introduction of sex and gender education but the level of engagement.
More concerning however, is that there is currently no steps being taken to ensure that the very educators of the current and new Life Orientation curriculum are being trained to formally and professionally Gender and Sexuality Studies.
The Department has previously displayed a strong capacity to retrain teachers when the CAPS curriculum was introduced in 2011. Met with great reluctance from teachers, Bongani Nkosi of The Star reported that the CAPS curriculum was implemented, reviewed and monitored - meaning the Department of Education is able to introduce gender and sexuality as part of current and future training for firstly Life Orientation teachers, and gradually, a compulsory training program for any teaching qaulification. It is the responsibility of the Department of Education to prioritize Gender and Sexuality to create inclusive, intersectional and informative learning environments starting with the teachers and filtering it down to scholars and the wider community
Sources
1. Department of Education (www.education.gov.za) - Director General of Basic Education
2. Bongani Nkosi, The Star, 7 September 2018
3. Prega Govender, The Sunday Times, 12 May 2019
4. Karabo Mafolo, The Daily Maverick, 4 June 2019